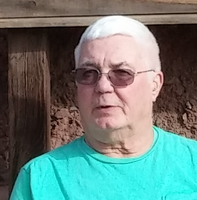 Leonard C. Rathbun
Leonard C. Rathbun, Sr.
N. Granville, NY – Leonard C. Rathbun Sr., age 79, passed away on January 30, 2018 following a long illness, surrounded by his loving family.
Leonard was born on February 8, 1938 in Truthville, the son of the late Bernard and Grace (Taylor) Rathbun.
Lenny graduated from Granville High School. He worked for the New York State Department of Corrections in Great Meadow, Ossining, Green Haven, Attica and Washington Correctional throughout his career. He retired in 1989 with the rank of Lieutenant.
He was a valued member of many organizations. He was a member and past President of the North Granville Fire Dept., a member and chaplain of the Morning Star Masonic Lodge #37 in Poultney, VT, member of the Cairo Temple Shrine in Rutland, VT and participated in the Shriner Mini Car group, member of the Gold Wing Road Rider Association Chapter A in Rutland, a member of the American Legion Post #39 in Poultney, VT, member of the North Granville Methodist Church and past deacon and past President of the North Granville Cemetery Association.
Lenny relished time spent with his Shriner friends participating in parades with his mini car or raising funds for the Shriner hospital. Also, time spent touring on his trike was cherished as well.
Leonard was an avid Red Sox fans and enjoyed attending many games at Fenway Park through the years. He took the opportunity to not only groom his own sons, but also grandchildren, nieces and nephews to be Red Sox fans by taking them to Fenway also.
He enjoyed golfing, hunting and fishing. But his most favorite thing was to travel to Old Orchard Beach, Maine to take in the sights, sounds and smells of the ocean. He loved this trip whether it was in July or January. Anytime was a good time.
Lenny was predeceased by his parents, his first wife and mother of his children Rita (Hurley) Todd, and two sisters Phyllis Duel and Sylvia Fontaine. Survivors are his five sons: Bruce of Granville, David of Granville, Leonard Jr. of Schenectady, Joseph of Middle Granville and Timothy of Chittenden, VT. He was blessed with 10 grandchildren and 18 great grandchildren. Leonard is survived by his siblings Roy of Fort Ann, Edward (Dorothy) of Granville, Raymond (Linda) of N. Granville and Bernadette Woods (Ron) of Truthville. He is also survived by a former wife and lifetime friend Mary Kasuba, in addition to many nieces and nephews.
A funeral service will be held on Friday, February 2nd, 2018 at 11 AM at the Truthville Baptist Church with Rev. Robert Rathbun, Leonard's nephew, presiding. His sons and nephew James Rathbun will serve as bearers. Burial will be at a later date in the North Granville Cemetery. Friends may call on Thursday, February 1, 2018 from 4-7 PM at the Robert M King Funeral Home, 23 Church St., Granville.
A Masonic service will be held at 6:30 PM at the funeral home that evening.
In lieu of flowers, memorial contributions may be made to the High Peaks Hospice, 79 Glenwood Ave., Queensbury, NY 12804 or to the Granville Rescue Squad, POB 153, Granville, NY 12832.