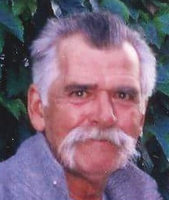 Kenneth Warren Weydener
Kenneth W. Weydener, Jr.
Granville, NY – Kenneth Warren Weydener, Jr. passed away on February 7, 2018 at Granville Center Nursing and Rehabilitation.
Kenneth was born on November 1, 1946 in Amityville, NY the son of Kenneth and Helen (Kopf) Weydener.
Ken was a police officer with the Nassau County Police Department. He retired in 1996 after more than 24 years of service. He was also a proud Coast Guard veteran.
He married Ann Settle James in 1996. In 1997 they moved from Valley Stream, NY to Granville, NY.
Ken loved his retirement and this area. He liked the simple things, like cutting the grass and puttering around outside.
He was predeceased by his father Kenneth, a brother, Russell and a son Kenneth W. Weydener III. Survivors are mother Helen and his wife Ann. He is also survived by his triplet daughters Cathy Burns (John), Connie Alexander (Kenneth) and Christina O'Rourke, all of Long Island, and Ann's children Frank James (Mary) of Long Island and Sharin Bartz (Robert) of California. He was blessed with five grandchildren Noah O'Rourke, Kevin and Molly James and Avery and Lynley Bartz. Also surviving is a foster sister and friend Kathy Olsen, a special niece Alonna Wilson (Michael), great nephew Jacob and great niece Anayea.
Services will be held on Thursday, February 15, 2018 at 7:30 pm at the Robert M. King Funeral Home, 23 Church Street, Granville, with Reverend Jerry McKinney, pastor officiating. Friends may call from 4 pm until the time of the services.
Ken will be buried at Gerald B H Solomon Saratoga National Cemetery in Schuylerville, NY on Friday, February 16, 2018 at 11:00 with his father and brother.
In lieu of flowers memorial contributions may be made to the St. Jude's Children's Research Hospital, 501 St. Jude Place, Memphis, TN 38105-9959 in Ken's memory.