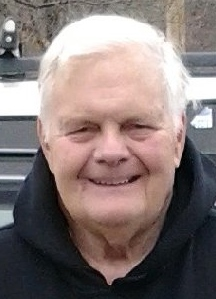 In Memory of
Daniel Edward Wardell
1940 - 2017
Obituary of Daniel Wardell
Daniel E. Wardell, Jr.
Pawlet, VT – Daniel E. Wardell, Jr., 77, died Wednesday, December 27, 2017, following a long illness.
He was born April 11, 1940, in Newark, NJ, the son of Daniel and Hilma (Johnson) Wardell.
Mr. Wardell worked in varied positions from auto mechanic to suit salesman to baker.
He was active in prison ministry and a devoted member of AA for over 35 years, working tirelessly to help others recover from addiction.
Survivors are his two children, Edward Wardell (wife Debra), of Oakland, New Jersey, and Danielle Wardell, PsyD, of Fort Wayne, Indiana; his former wife, Sandra Wardell of Sussex, New Jersey; and two granddaughters, Addilyn and Brielle Ricker.
He was predeceased by his sister, Charlotte.
A memorial service will be held at 2 pm Saturday, December 30, at Robert M King Funeral Home, 23 Church Street, Granville, NY. Friends may call from 12 pm until the time of the service. Burial will be at the convenience of the family.
About Us

We are honored and proud to be serving Granville, NY and all of our surrounding communities. We are available by phone or e-mail, or drop by the office in person. We are always here to help.

Our Location:

Robert M King Funeral Home
23 Church Street
Granville, NY 12832
Phone (518) 642-1122
Fax (518) 642-2322